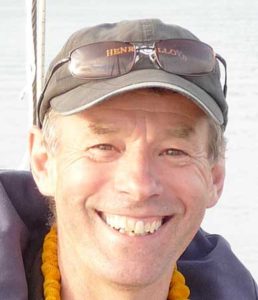 Glyn has been painting and drawing through most of his adult life and his enthusiasm was truly enhanced when he came to Aberdyfi from the Lake District in 1975. He joined the Outward Bound staff as an Instructor and it was while working in the outdoors that he discovered the beauty and richness of Wales and its people with a sketchbook in his rucksack.
He further developed his watercolour painting from a chance meeting with local artist Edward Morris. Glyn later met the Morris' daughter Claire and they married four years later. They moved to Hong Kong in 1980 and after two years the pull to return to Aberdyfi permanently was irresistible, when offered the chance to take over running of The Gallery.
Glyn has tutored for local Art Societies and publishes all of the prints and many artist led cards that have been displayed at The Gallery.
Artwork by Glyn